Name: David Agrella
Occupation: Producer, DJ
Nationality: Italian
Current release: David Agrella's Freedom Unfolding EP is out via Agrellomatica.

Tool of Creation: Roland JUNO 106
Designed by: Roland
Country of origin: Japan
Became available in: 1984
David Agrella uses the Roland JUNO 106 on: Quite intensely on his previous release Robot Romance. The rhythmic pad on his recent track "Walking Loud" was also created with his Juno.

If you enjoyed this interview with David Agrella about the Roland JUNO 106 and would like to explore his work in more depth, visit his official website. He is also on Facebook, Instagram, and Soundcloud.

For more information about the Roland JUNO 106, visit the product page on the Roland home page.



What was your first encounter with the Roland JUNO 106?

I got to know about the existence of Roland 106 when I was studying sound design, synth and midi programming in Rome, around 2004/2006. But I only put my hands on it a year later when I was often traveling to London for a studio collaboration with a friend. He owned a Juno 106.

For me, it was love at first site. Thinking about a machine that contributed to forging the sound of some of my favorite electronic genres, house and techno, felt so nice to me ...

Just like any other piece of equipment, the Roland JUNO 106 has a rich history. Are you interested in it? And if so, what are some of the key points from this history for you personally?

The history of the Roland Juno 106 is really fascinating because it brings you straight to the 80s and all the creative and technical developments of that time.

A key tech point is that it was one of the first synths to implement MIDI. All the previous Junos had the CV/GATE and you would need a box/converter to use them via MIDI.

Also, the Juno 106 used DCO, which is an analog oscillator controlled digitally, introduced to avoid the classic 'drift' of VCO (Voltage Controlled Oscillator) while keeping intact the analog vibe.

What, to you, are some of the most interesting recordings made with the Roland JUNO 106?

The Juno 106 has been used by many since the mid-'80s, from Depeche Mode and the Pet Shop Boys, to Cabaret Voltaire, The Human League, The Chemical Brothers, Daft Punk with Discovery to more contemporary indie acts like bands like Metronomy or Tame Impala.

At the top of my head, two brilliant electronic music acts who used the Juno 106 are Underworld (on "Born Slippy"), and 808 State (on "Pacific State").



[Read our Anna Prior of Metronomy interview]
[Read our 808 State interview]

What interests you about the Roland JUNO 106 in terms of it contributing to your creative ideals?

The fact that every control for every parameter is on the faceplate without having to navigate in the menu on an often small led display is something that makes a difference in the creative flow.

Also, the wide sonic palette that this machine is capable of, from bass to pad, piano, leads, strings, and percussive sounds.

What are some of the stand-out features from your point of view?

I really love the 24db/oct analog lowpass self-oscillating filter. The resonance is also super nice, great for creating unique bleeps and percussive elements.

The Stereo Chorus is also a unique feature, although it can be a little noisy sometimes. And the Portamento sliding from one pitch to another blows your mind!

Prior to using it for the first time, how did you acquaint yourself with the Roland JUNO 106? Will you usually consult a manual before starting to work with a new device – and what was that like for the Roland JUNO 106?

I like a bit of both.

When I first use a new synth I like to experiment myself alone with the machine. But afterwards, I always consult the manual, especially when you can access specific hidden functions through the led display.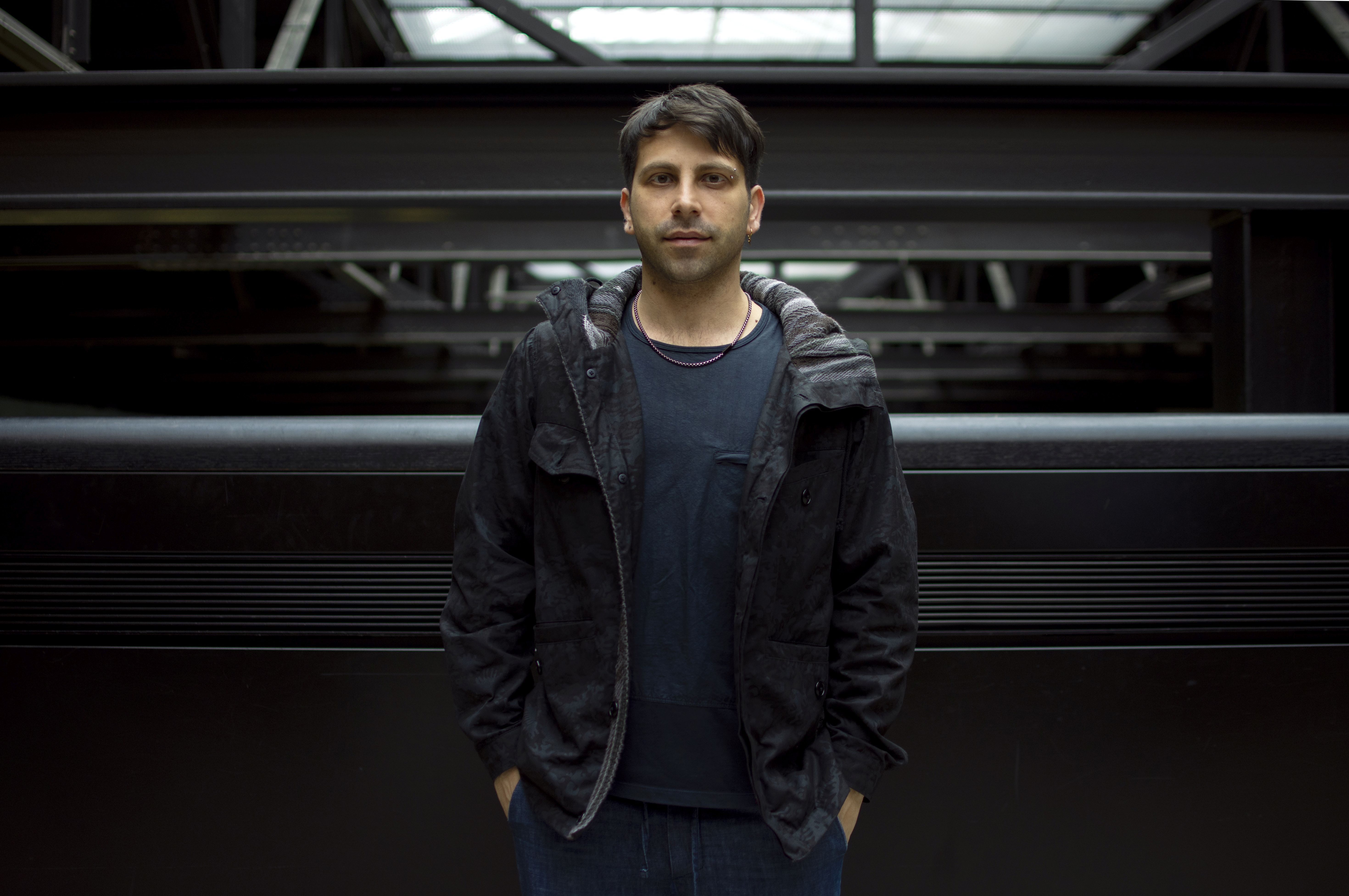 Tell me a bit about the interface of the Roland JUNO 106 – what does playing it feel like, what do you enjoy about it, compared to some of your other instruments?

The interface for me is one of the most beautiful ones I know. I love the colors, its shape. The keyboard is a nice 5 octaves but not sensitive to velocity.

How would you describe the sonic potential of the Roland JUNO 106?

It's fat, rough, and shiny but also incredibly gentle, smooth, and sexy as you lower the filter cut off a bit … it's magic!

In which way does the Roland JUNO 106 influence musical results and what kind of compositions does it encourage / foster?

I believe it really encourages a wide range of compositions, from electro/funk and pop to deep house and techno.

How does the Roland JUNO 106 interact / complement / conflict with some of the other tools in your studio?

I would say that Juno is one of those synths that really fits almost everywhere! I love it a lot also when combined with other synths in my studio, for example with the Nord Lead 3x … magic happens!

Are there other artists working with the Roland JUNO 106 whose work you find inspiring? What do you appreciate about their take on it?

I have some friends that can play incredible hooks modulating the notes with the pitch wheel and they are very inspiring. All the people that dream and communicate their passion with honesty and integrity are also very inspiring to me.

Some see instruments and equipment as far less important than actual creativity, others feel they go hand in hand. What's your take on that?

I think creativity is a human quality that everyone has - but sometimes it needs the right tools in order to express the way we want.

Some people have the theory that 'limits' would increase creativity. That means having only a few tools to make the most of it. If your creativity flow would benefit or not from specific hardware or software that is very personal, something that is understood in the studio and with time.

Personally, I like to learn the instruments well and dig deep into the possibilities before buying a new one. That's not always possible, however, because I'll sometimes buy it before ... (laughs)

More generally, how do you see the relationship between your instruments and the music you make?

In my music, I often use a quite a lot of synths because I like the hybrid texture coming from different timbres and their contrasts. Only a few tracks are made using just one or two synths.

I consider the synth section of my songs much like a conversation where each synth talks to the other, similar to what humans do.

In the light of picking your tools, how would you describe your views on topics like originality and innovation versus perfection and timelessness in music? Are you interested in a "music of the future" or "continuing a tradition"?

I would use the term 'authentic' instead of the original. A lot has already been done.

To answer the question 'what's next?!' I would say that music of the future means the music that comes out as a natural interpretation of our background and inspirations, without trying to copy too much of what someone else has done before but rather be free. This is a good way to respect and champion those that have forged the genres, and to give ourselves an opportunity for developing our own 'voice' while adding value to the industry.

Continuing a tradition for me means preserving the guidelines of the genres and coming up with something personal / authentic. This is also the basis to aim for the music of the future and a timeless sound.