Name: Armaan Gupta aka Kahani
Nationality: Indian / American
Occupation: Producer, DJ, curator, founder at Nonresident and Indo Warehouse.
Current Release: Kahani's "Ranjha" is out via Indo Warehouse.

If you enjoyed this interview with Kahani and would like to know more, visit him on Instagram, and Soundcloud. We also recommend the homepage of Indo Warehouse.



Can you please tell us a bit about your own sense of identity – and how it motivated you to take an artistic path? In which way do you feel your identity concretely influences your creativity?

As a son of an immigrant family, finding identity was difficult.

Growing up you are caught between trying to fit in and adhering to what your family wants for you. Immigrant families often view success through a stable career in which you slowly work your way up. An artistic path is rarely that, however, I believe it can provide a level of authenticity that many other paths cannot.

This is what has shaped me. I can now push my art and motivate those around to me ask themselves what they truly want in life. It's time to go get it!

Your label is programmatically called Nonresident. Can you talk about this feeling of not being tied to one particular place and how it informs your work?

It has always felt as though there were not enough South Asian artists in the West. They existed, but they just weren't highlighted in western media. The vision behind Nonresident is to fix that as a record label and platform to represent these artists.

Every day we're working on building impactful opportunities for South Asian artists. Indo Warehouse happens to be one of the initiatives and I'm happy to say the demand for events is growing fast. It champions a rhythmic festival style sound with global influence, often from South Asia.

Tell me about the role that music plays for diaspora artists, please.

Music connects us to our culture. It's a medium that allows all generations to listen, dance, share and reflect. When blending our cultural sound with modern-day sound, it brings out a beautiful, nostalgic feeling.

When we were growing up and our homes were filled with old classics our parents grew up with. Those moments embedded pieces of our culture into us, which we continued to carry through as we grew into adulthood.

Electronic club music seems to be one of the most universal languages – more so even than rock music or jazz. Why do you think that is?

I think it has allowed for more fluid and creative compositions. Electronic music has no boundaries and often has a lower barrier to entry. Today we see young children composing music on their computers. It is no longer a requirement to fully learn an instrument in order to create the sound.

Old school musicians may frown at this, however I think it's just a part of how technology has changed the musical landscape.

Fusion and blending are some of your preferred techniques. What happens when we bring traditional Punjab folklore vocals together with contemporary house sounds? What are the overlaps?

This year I have dabbled specifically in blending Punjabi folk, however I'm working across a variety of South Asian languages and dialects. Folk music has its own raw, authentic beauty and I'm excited to help bring that energy to dance floors around the world.

My sound blends cultural elements in a way that can continue to build dynamic energy in the crowd. Many folk drum patterns resemble patterns than can easily be incorporated into groovy house sounds. I want to pull at heartstrings and invoke emotion at every turn.

Obviously, some people prefer music to remain pure. Are there aspects you would say indeed get lost in the fusion process?

I personally think nothing gets lost. It's just a new format of expressing the same love for folk sound. As I mentioned before, some may look down on this, but you cannot move forward by staying in the same box your whole life. I keep an open mind and aim to build a community that cherishes the same mindset. At festivals across the world, you now hear Afro house and Latin house. Indo house is the next frontier and I'm here to bring it to the world.

There is a fine line between cultural exchange and appropriation. What are your thoughts on the limits of copying, using cultural signs and symbols and the cultural/social/gender specificity of art?

This has been a heavy topic for years across many cultures. For me, it's simple. Do your research and create with positive intention and respect.

A recent example, that I'd like to bring attention to is a track being released by Wade, an up-and-coming producer from Spain. He recently began working some Punjabi sounds into his Tech house sets, and gained a ton of attention from the South Asian community around the world. South Asians love the attention of international artists because for years our sound has not made it into the mainstream.

I too thought it was interesting until he released his album artwork for his release called "Pan Jabi."



I found it to be the epitome of appropriation. I have never blasted an artist before but found this to be incredibly distasteful and posted my thoughts on this.

The artwork had Wade wearing a turban and red bindi, both of which are connected to Sikhism and Hinduism respectively. Many of my followers saw this and immediately began sharing their thoughts on this blatant appropriation and clear lack of cultural research.

The track itself samples a global hit that anyone will recognize, called "Mundian To Bach Ke" by Panjabi MC, also used in the hit collaboration with Jay-Z, "Beware of the Boys."



Although there was no direct response to the community from Wade or the Critereo Music label, the artwork was taken down within 24 hours and has now been changed to remove the religious items.

You can tap into a culture, but do your research and respect it.

Before: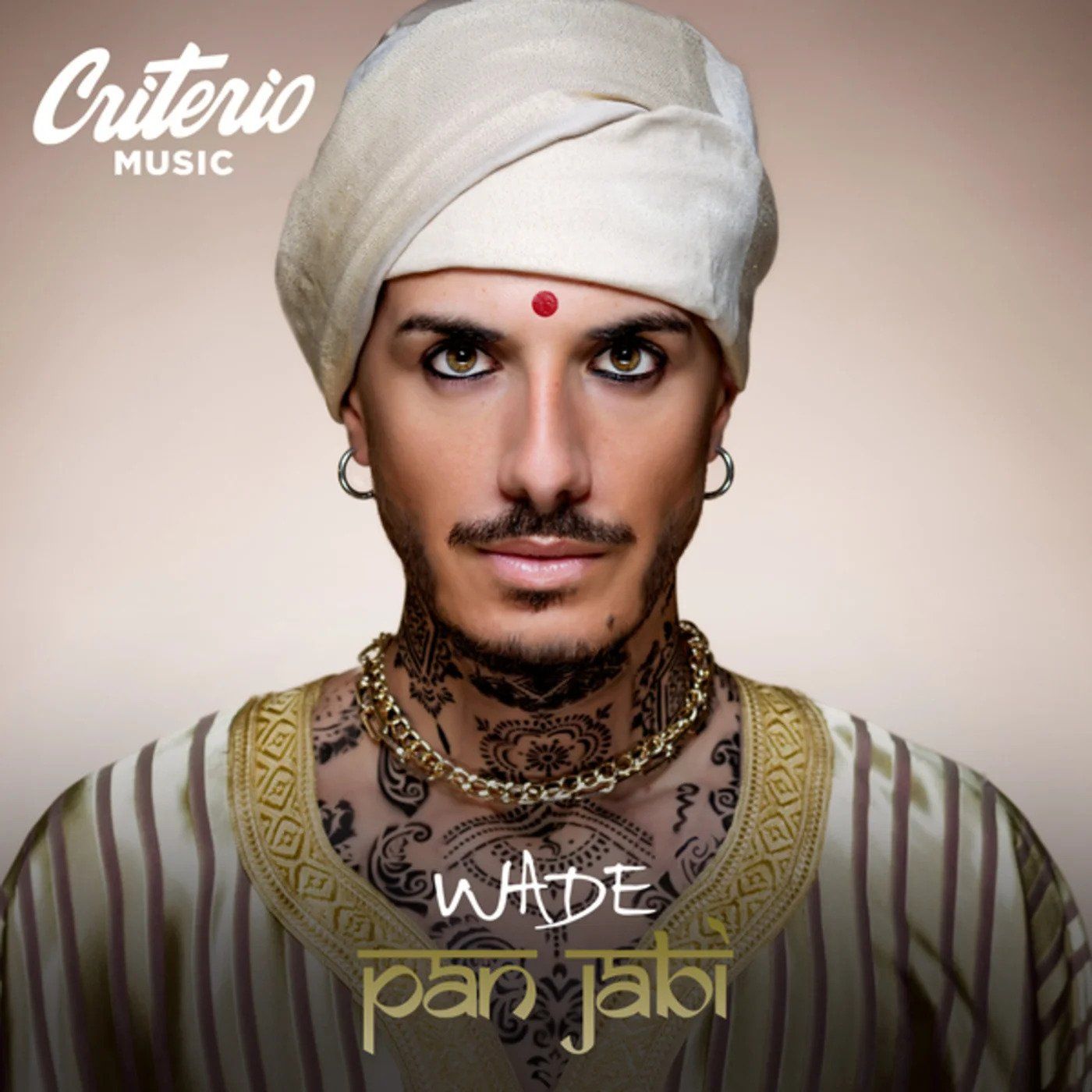 After: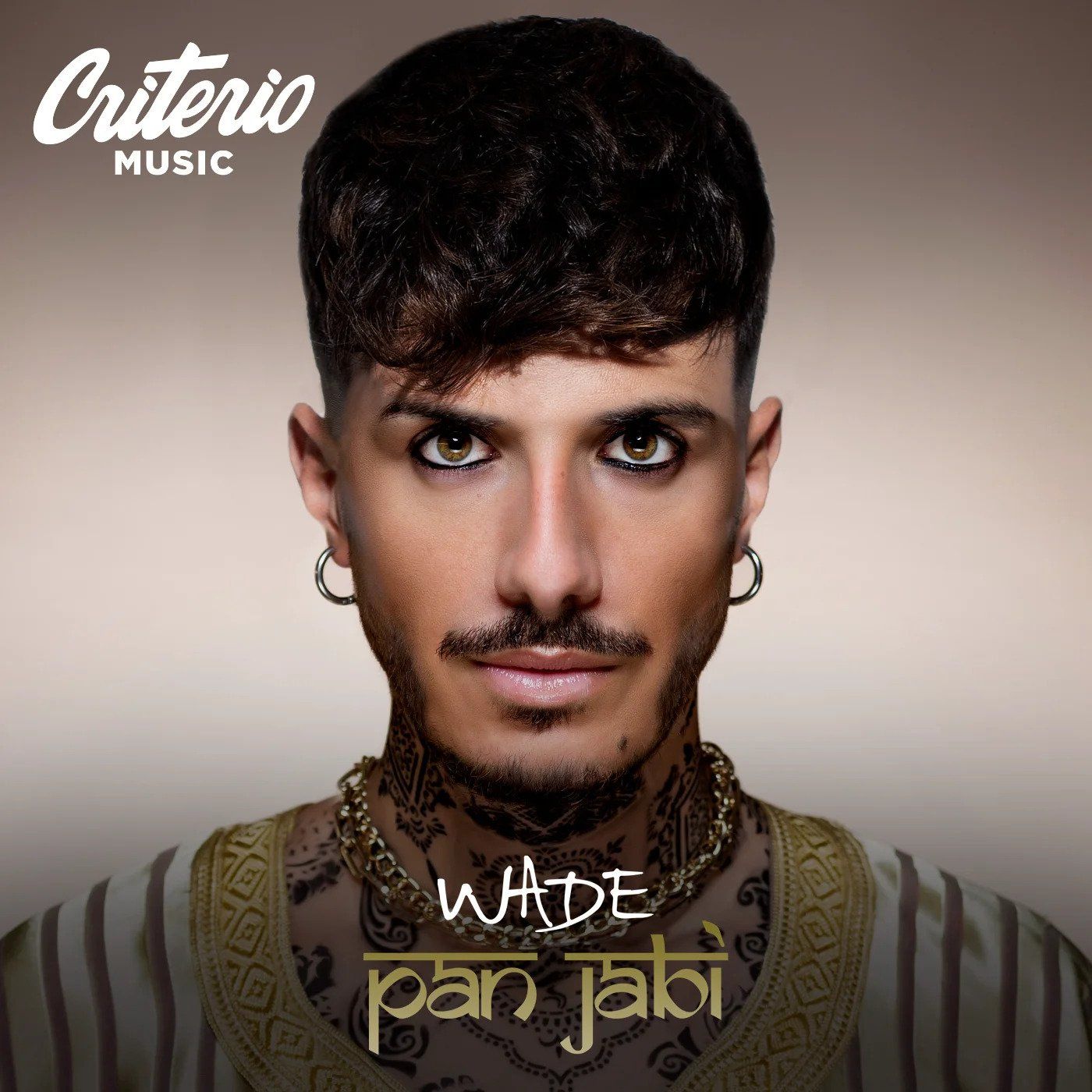 How, do you feel, can music contribute to a society capable of dealing with different identities in a more positive way?

Whether it's physically playing in your local coffee shop, at home, at a concert, or even in the natural soundscape of your environment, music is everywhere. It's something we all consume, and in that same way, it can bring us all together.

More music and art created with positive intention can unite us all. We should no longer look at music through the lens of genres, but feelings. I'm not here to deliver "electronic" music to my audience. I'm here to deliver a feeling, one that brings the community together and continues to diversify. That's the only way to grow.

How would you describe the current South Asian music scene and some of the most interesting artists to you personally?

The South Asian music scene is huge. Even outside of India, we have strong artistry coming from the US, Canada, UK, and Australia. Some of the most interesting artists to me are:

HYDR & PDNY (US - R&B / Pop)
Last summer, I met HYDR & PDNY at an event I was performing at and very quickly knew their love for the music game was real. Their determination to build a diverse audience for their fusion R&B is one of a kind. I look forward to seeing them fight their way into the charts.



Tech Panda & Kenzani (India - Electronic / Techno)
They have been releasing heavy hitters the past year that can help anyone get into a groove. They were kind enough to have me open for them in India last year in Delhi. We recently had them perform at an Indo Warehouse event in New York City and they most definitely left a mark. Looking forward to seeing them take their sound around the world.



ShiShi (US - Electronic / Rock)
I'm blessed to call ShiShi a good friend and partner in the music scene. We first met when I requested his presence to perform at a music festival I was organizing in New York City. Since then, we've organized multiple events throughout the US & Mexico, bringing unique sounds to every dance floor.



Kunal Merchant (US - Electronic / House)
Kunal is one of the most hard-working DJ/producers I know. With over 25 years in the industry, he is working on a path that is very aligned with my sound, pushing our culture into the electronic music space.



Khanvict (Canada - Electronic / Bass)
Khanvict has a proven track record of incorporating our folk sound into his catalogue of work. He continues to push boundaries with incredible sets at Shambala and his upcoming legendary slot at Burning Man, alongside a longtime musician and collaborator, Raaginder.



He is doing it. Enough said!